Surgeons
Meet Our Staff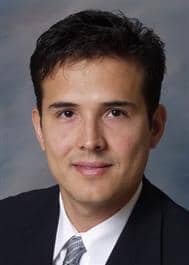 Dr. Alejandro Esquivel
M.D.
Bachelors in Microbiology and Cell Science from University of Florida in 1990.
Academic Scholarship awarded to Texas Tech University Health Sciences Center School of Medicine. Received Doctorate in Medicine in 1994.
Completed Surgical Residency from the University of Nebraska Medical Center Department of Surgery in 1999.
Assistant Professor of Surgery at UNMC Department of Surgery from 1999 to 2001, emphasis on advanced Laparoscopy Surgery.
Private Practice in Austin since 2001 enjoys all aspects of general surgery with emphasis in advanced Laparoscopic Surgery, minimally invasive techniques, Laparoscopic adjustable gastric banding and women's health issues.