Surgeons
Meet Our Staff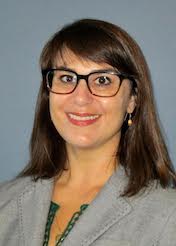 Dr. Carly Allred
M.D.
Dr. Allred is originally is from Tulsa, Oklahoma. She received her undergraduate degree in Nursing from The University of Oklahoma and her Medical Degree from The University of Oklahoma Health Science Center in Oklahoma City.
Her General Surgery training was in Fairfax, VA at Inova Fairfax Hospital. She is now making Austin her home where she joined Surgical Associates of Austin in August of 2018.
She brings current and innovative experience in advanced laparoscopic and minimally invasive surgery, hernia repair, breast, endocrine (thyroid, parathyroid glands), and gastrointestinal tract surgery.
She is a member of the Travis County Medical Society and the Texas Medical Association.
In her spare time she enjoys spending time with family and friends, traveling, cooking, woodworking, reading, and going to the movies.