Surgeons
Meet Our Staff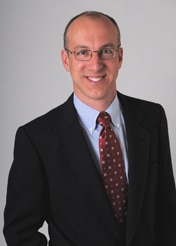 Dr. Rodney B. Ashworth
M.D. F.A.C.S
Dr. Ashworth grew up in Austin, Texas. After graduating from Trinity University, he earned his medical degree from U.T. Southwestern Medical School in Dallas, Texas. He completed his internship and residency in general surgery at Parkland Hospital and the U.T. Southwestern affiliated hospitals in Dallas, Texas.
After completing his residency in 1994, Dr. Ashworth practiced general surgery in Franklin, Tennessee. He returned to Austin in 1998 and joined Surgical Associates of Austin in 2002. His interests in general surgery include minimally invasive surgery including laparoscopic surgery, hernia repair, surgery of the G.I. tract (including gallbladder, small bowel, colon and stomach), breast surgery (treating both benign and malignant disease), and endocrine surgery (thyroid, parathyroid and adrenal glands).
Dr. Ashworth is board certified in General Surgery by the American Board of Surgery. He is a Fellow in the American College of Surgeons and is a member of the Texas Medical Association and the Travis County Medical Society.
He lives in Austin with his wife, Stephanie. Their daughter works in Dallas and their son is in college.